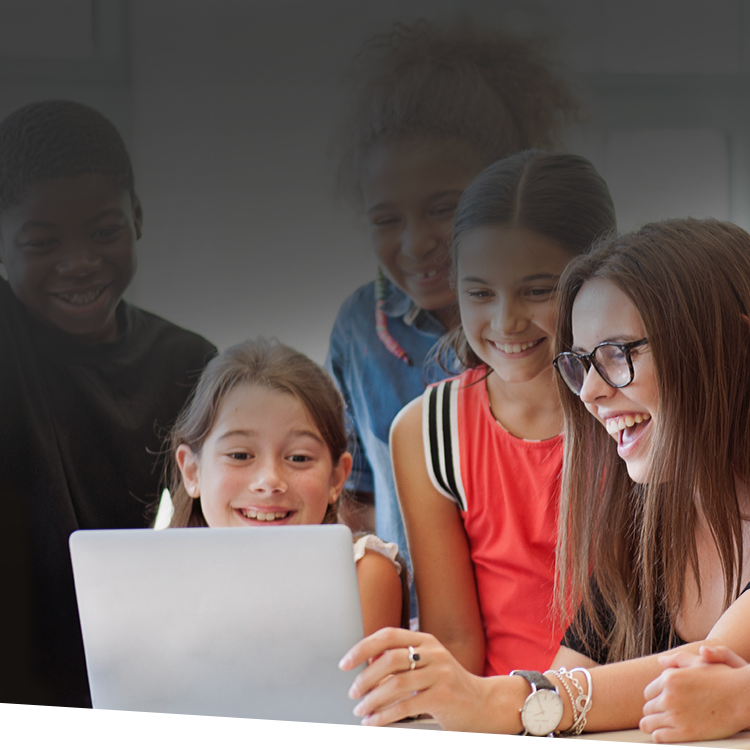 Virtual Insights and Guidance
ISM's Consulting Services can be conducted virtually, ensuring you get the support you need, no matter the circumstances. Email
schoolsuccess@isminc.com
for more information. 
Discover what drives enrollment demand in your school.
When it comes to private school admission, your recruitment and re-recruitment efforts are paramount to your school's long-term viability.
ISM's data-informed approach pinpoints what attracts families to your school and inspires them to stay. Receive customized solutions based on your school's unique marketplace stance, challenges, and opportunities.
Whether you're considering implementing a continuous enrollment strategy or are looking for a detailed plan to follow for the next 18 months, ISM Consultants can provide insightful guidance.
We come to your campus, interview key individuals and groups, identify your enrollment management strengths and areas in need of improvement, coach your faculty and school leaders, and work with you to create a plan to help your school reach its goals.
Discover how ISM can help strengthen your school's admission and enrollment management strategies.
Marketing and Enrollment Management
Marketing and Enrollment Management Assessment
For the school that wants to assess what draws families to their school to capitalize on those differentiators.
ISM Consultants join you on campus and use a data-driven, inside-out approach to determine what drives enrollment demand in your school. You receive recommendations—based on your school's unique marketplace, challenges, and opportunities—that you can implement immediately.
Marketing and Enrollment Management Plan Development
For the school that wants to assess what drives enrollment demand and create an action plan to formalize strategies.
Go one step further and work with ISM Consultants to gather data and develop a plan. Your Consultant will facilitate a workshop to produce an 18-month strategic marketing communications and enrollment management plan that includes an enrollment management calendar and formalizes strategies to recruit and re-recruit students and families.
Assess the Health of Your School Culture
For the school that wants to better understand its school culture and how that impacts its enrollment and retention strategies.
Assess the commingled world of faculty and students (your school culture) to determine the extent to which both groups enjoy high levels of predictability and support in their day-to-day experiences. Predictability and support—positively correlated with faculty and student enthusiasm, satisfaction, and performance—are the main ingredients of a healthy school culture, which is inextricably linked to your ability to meet your recruitment and retention goals.
International Student Programs
Strategically Planning and Implementing a New International Student Program
Onsite | Ongoing Partnership Retainer
For the school that wants to establish content, structure, and outcomes for a successful international student pilot program.
International student programs continue to gain popularity. But your school must first examine the "why" behind its desire to enroll international students, and then create a program that's best suited for all students involved. ISM does not believe in a one-size-fits-all approach. Our consultation ensures the needs of your school are met, enabling you to responsibly meet your goals as rapidly, creatively, and effectively as possible.
Onsite | Virtual
For the school that wants to review the content and structure of its existing Student and Exchange Visitor Program (SEVP) and Student and Exchange Visitor Information System (SEVIS).
Many schools have applied for and received SEVP certification for international student programs over the past few years. However, in a hasty scramble to meet compliance, some schools find themselves with access to a government portal they don't fully understand, responsible for policies they're vaguely familiar with, and misaligned with other key administrators at their schools. Bring clarity to your program to promote its continued growth and success. ISM's personalized consultation includes an assessment of your current program, detailed remedies for a range of issues, and an action plan to maintain a purposeful, thoughtful, and student-centered international program.
Developing a Top-Level International Program
Onsite | Ongoing Partnership Retainer
For the school that wants to assess programmatic vulnerabilities and discover new opportunities for its existing international student program.
Once your international student program is established, you want to ensure it best serves your entire school community. Lean on the expertise of an international student program expert to explore new growth opportunities and vetted ideas in the international community. Understand potential vulnerabilities related to your program's strategic culture, government compliance, use of agents and third-party commissioned consultants, dormitories, dorm parents and housing options, and student safety and health issues. The Consultant will administer an electronic assessment, collect feedback with guaranteed anonymity, and provide onsite training in areas that require attention to help safeguard your school and your students.
+Ongoing Partnership Retainer
Receive ongoing support from ISM's international program Consultant as you work toward meeting your goals. This four-month retainer service provides you with predetermined check-ins and email access throughout the engagement so you have peace of mind that you're implementing a holistic approach that serves your entire student body. Set your program on the path to provide stellar student experiences while broadening your school's horizons with trusted guidance every step of the way.
The Benefits of an Integrated Approach
Synergy between enrollment management, development, and marketing communications is critical to the success of every private-independent school. When these often distinct silos work together, overall efforts to advance a school's mission are strengthened. Effectively recruiting students, re-recruiting current families, engaging donors, and creating a positive public image drive two of the biggest streams of revenue crucial to fiscal stability and school viability: tuition and fundraising. All hinge on demonstrating that the school constantly delivers on its promise of a student-centered, mission-appropriate education.
Explore more of ISM's fundraising and marketing communications services.
Enrollment Management Impacts Your Entire School
The job of recruiting and re-recruiting students falls to more than just the Admission Office. You must pay attention to all aspects of school operations to create a school that families want to attend.
Whether you want to strengthen your school's strategic plan, alter your schedule to best serve your students and teachers, or conduct a survey to better understand what your constituencies want, get the full picture of what you need to accomplish to meet your goals.
I have a better overall understanding of how to be more effective in recruiting and marketing for our school. Fantastic—the Consultant is excellent. Highly recommend!

 

Julie Schwarz, Assistant Admissions Director
Woodinville Montessori School, WA
Questions? Let's Talk!
---
Your message has been sent.