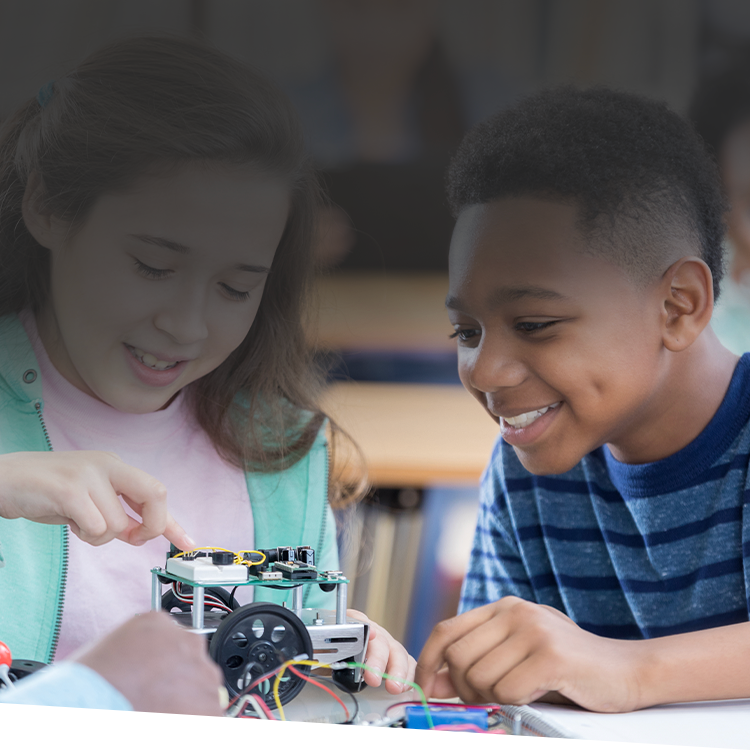 Virtual Insights and Guidance
ISM's Consulting Services can be conducted virtually, ensuring you get the support you need, no matter the circumstances. Email
schoolsuccess@isminc.com
for more information. 
Do everything you can to support your school's long-term viability.
Every decision you make must support your school's mission—while doing what's best for your students, parents, teachers, staff members, and community.
Great leaders can transform a school and take it to new heights. You and the decisions you make are a critical component of your school's ability to deliver its mission with excellence.
Whether you want to ensure that all school functions run at peak efficiency or are considering implementing new strategies and initiatives, an ISM Consultant can be a trusted source of knowledge to increase the likelihood of long-term success.
Assess operations and put proven, research-based strategies into place that will support your mission for years to come.
Discover how ISM can help strengthen your school's strategies.
Management Structure Analysis
For the school that wants to ensure its administrators and staff function at their highest capacity.
Gain valuable insight and specific recommendations on the appropriate Leadership Team structure for your school. ISM Consultants will analyze the current functional roles, how effectively work is delegated across functional roles, whether staffing is adequate, and the degree of cost efficiency. Use these recommendations to maximize efficiency, responsiveness, and effectiveness in each leadership area.
Strategic Plan and Strategic Financial Plan
For the school desiring increased cash reserves, higher enrollment levels, and long-term stability.
Discover how your school can experience financial success now while ensuring the sustainability for the next generation of students. Work with an ISM Consultant to create a custom, mission-driven, six-year strategic plan that will guide all school decisions. The plan involves input from numerous constituencies and groups, focusing on the ISM Stability Markers® and their implications in your setting. Together your Board and senior administrators will assess market trends, community needs, research-driven insights, and more, while incorporating cost estimates and a timeline to bring your "ideal school" vision to reality. Your final strategic plan document will encompass financial planning (the strategic financial plan), facilities planning and management, enrollment management, development, and marketing.
Strategic Performance Analysis
For the school wanting to identify solutions and strategies to meet its immediate, short- and long-term operational goals.
It can be tough to effectively analyze your school's operational strengths and challenges. Count on ISM Consultants for an experienced, research-based perspective. Discover how to identify and build on your school's strengths and establish benchmarks for improvements in areas where you are not meeting your goals. This can include a look at:
Board and Trustee characteristics
Recruitment and retention
Staff evaluation
Budget and finances
Tuition, scholarships, and financial aid
Fundraising programs
Plant and facilities
Comprehensive Growth and Evaluation Development
For the school that wants to develop a great culture where leaders, faculty, and staff deliver the mission with excellence to ultimately increase student performance, satisfaction, and enthusiasm.
School environments that are growth-focused, student-centered, and mission-based trust in leader, faculty, and staff professionalism to ultimately support a healthy school culture. This service can focus on helping your teachers grow and develop through three key focus areas: onboarding, growth and renewal, and evaluation. This service also includes the option to learn about ISM's growth and evaluation system for the School Head, school administrators, and staff.
I have found ISM services and quality of materials and presentation to be of an excellent quality. I appreciate the emphasis on constant improvement.

Jason Clapero, Upper School Principal
Pusch Ridge Christian Academy, AZ