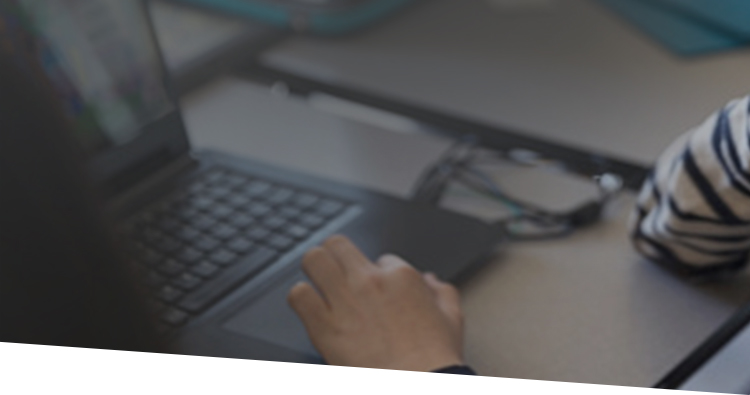 By using the website of Independent School Management, Inc. ("ISM"), including any material within it (the "Product"), which includes valuable content, resources, and services that are created, owned or managed by ISM that help serve the independent school market and their constituents, you ("User") agree to the following terms (the "Terms").
1. Grant of Use. ISM grants User a nonexclusive, nontransferable approval to read, comment, and consume the Product and any affiliated services or features offered through the Product pursuant to any other terms or conditions attendant to such.
2. Restrictions. User shall not: (a) modify or prepare derivative works of any portion of the Product; (b) remove, obscure, or alter any notice of patent, trade secret, trademark, or other proprietary rights notices present on any portion of the Product, including without limitation any digital watermarks embedded in any portion of the Product; (c) share, sublicense, sell, lend, rent, lease, electronically or otherwise forward, or otherwise transfer any portion of the Product to or with any third party; (d) use any portion of the Product to provide consulting services to third parties whether on a fee, pro bono, barter, or any other basis, or otherwise use the same to provide services to anyone other than the Single School; (e) use the Product in a way that interferes, disparages, or creates a hostile environment for other users of the Product; or (f) misuse the Product by attempting to remove, alter, damage, or deny access to the Product.
3. Compliance with Laws. In accessing and using the Product, User shall comply with all applicable laws, regulations, rules, orders, and other requirements, now or hereafter in effect, of any applicable governmental authority.
4. Proprietary Rights. The Product may contain valuable patent, copyright, trade secret, trademark, and other proprietary rights of ISM. Except for grant of use conferred above, ISM reserves all rights to all parts of the Product. No title to or ownership of any proprietary rights related to the Product is transferred to User under the Terms. User shall secure and protect the Product in a manner consistent with maintaining ISM's rights.
5. Inconsistent Use. In the event of any action inconsistent with User's obligations or ISM's rights, as set forth in the Terms, User authorizes ISM and ISM otherwise reserves the right to terminate User's access to and use of the Product, in addition to and not in lieu of any other right or remedy, and User acknowledges such act by ISM shall not constitute a breach of any duty or obligation owed to User.
6. Relationship With ISM. Neither this instrument nor User's access to or use of the Product shall create any agency, partnership, joint venture, or any other form of association, for tax purposes or otherwise, with ISM.
7. Choice of Law and Enforcement. The Terms and all matters relating to the Product and services related thereto shall be governed by and construed in accordance with the laws of the State of Delaware (without regard to such state's choice of law rules) and User agree to the exclusive jurisdiction of the courts of the State of Delaware to resolve any dispute which may arise between them concerning these Terms and Conditions and the subject matter of this instrument, without prejudice to ISM's right to commence any action against User in any other applicable jurisdiction. User shall be obligated to pay all attorneys' fees and costs associated with any litigation between ISM and User.
8. NO WARRANTIES. TO THE MAXIMUM EXTENT PERMITTED BY APPLICABLE LAW. THE MATERIALS ARE PROVIDED "AS IS" AND ISM DISCLAIMS ALL WARRANTIES, EITHER/WHETHER EXPRESS, OR IMPLIED, OR STATUTORY, INCLUDING, BUT NOT LIMITED TO, IMPLIED WARRANTIES OF MERCHANTABILITY, FITNESS FOR A PARTICULAR PURPOSE, TITLE, AND NON-INFRINGEMENT. User is solely responsible for selecting and maintaining computer technology and capability to use the Product. This may include, as an example, User's maintenance of a modern and patched browser and a computer system that in no way damages the Product. Regardless of the basis for User's access and use of the Product, User agrees that ISM has no duty to provide User with any renewal or update of the Product unless such is specifically and separately contracted for with ISM.
9. DISCLAIMER. ISM PROVIDES MANAGEMENT CONSULTING SERVICES TO PRIVATE-INDEPENDENT SCHOOLS. ISM IS NOT A LAW FIRM, AND NO SERVICE OR INFORMATION PROVIDED BY ISM IN VERBAL OR WRITTEN FORM SHOULD BE CONSTRUED AS LEGAL ADVICE. ISM SPECIFICALLY ADVISES CLIENTS TO CONSULT WITH LEGAL COUNSEL QUALIFIED IN THEIR JURISDICTION REGARDING ALL EMPLOYMENT AND HUMAN RESOURCES-RELATED LEGAL MATTERS. ALL INTERNET LINKS AND RESOURCES IN THE PRODUCT ARE CORRECT AS OF THE PUBLICATION DATE BUT ISM IS NOT RESPONSIBLE IF THEY HAVE BECOME INACTIVE OR OTHERWISE MODIFIED SINCE THAT TIME.