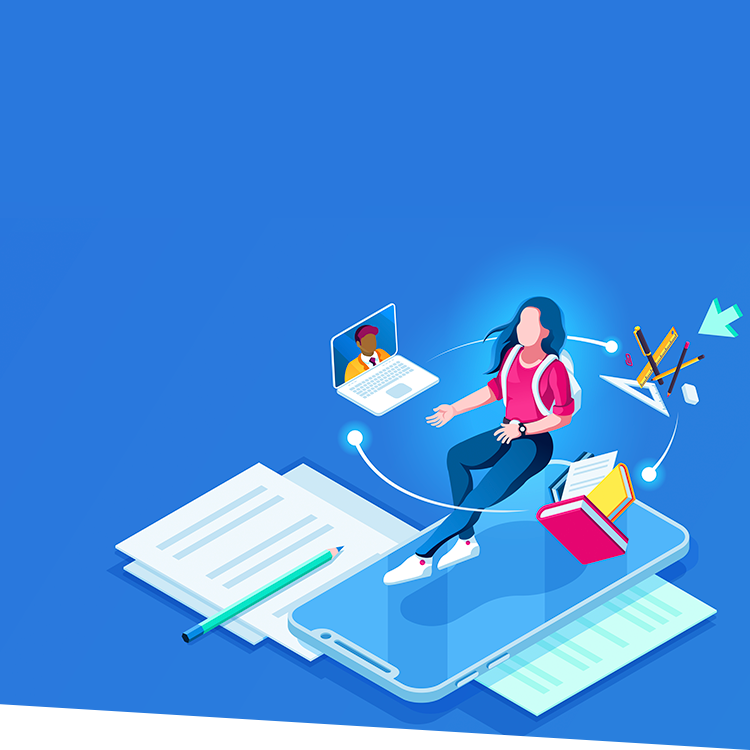 Business and Operations//
The use of technology in the classroom skyrocketed during the pandemic and countless programs were developed and quickly implemented. During the 2020–21 school year, districts with more than 1,000 students accessed about 1,449 edtech products online per month.
While many educators and students are experiencing technology burnout, edtech integration is still a valuable and effective way to increase student engagement. As we enter 2022 and anticipate the next school year, finding a balance of tools and learning models that are sustainable and intentional, and that can meaningfully improve learning, is essential.
Here are five edtech trends we've noticed that may help improve the educational experience for your students and teachers.
1. Artificial Intelligence Offers Personalized Learning
Artificial Intelligence (AI) offers the ability to create personalized learning journeys for students. Dynamic AI can interpret and predict student behavior and sense their learning ability to adapt the content to focus on their interests.
In turn, students are more engaged and focused and AI allows them to learn at their own pace. For example, Cognii is a program that uses AI to personalize its tutoring approach for students and provide teachers with helpful analytics. AI-driven programs can enable schools to offer personalized curriculum and put their students at the center of the learning experience.
2. Cybersecurity Protection Is Increasing
With the rising use of technology in schools and shift to online learning came cybersecurity threats and attacks, which made administrators cautious and concerned. In October 2021, however, President Biden signed the K–12 Cybersecurity Act that began a federal review and assessment of threats against school districts, and provided guidelines to assist schools facing risks.
Now, cybersecurity tools like endpoint security and next-generation firewalls are surfacing and helping K–12 schools detect, mitigate, and manage cybersecurity attacks.
3. Asynchronous Learning Provides Flexibility
Whether your school is back in person or providing asynchronous learning options, leveraging asynchronous learning tools and resources is an important consideration in 2022. Benefits of asynchronous learning for older students include freedom during the school day to pursue internships and jobs, and the flexibility to complete schoolwork in a timeframe that suits their individual learning styles and needs.
For younger students, asynchronous learning teaches time management and self-sufficiency. For schools and districts, asynchronous learning allows flexibility and continuity of instruction if a student needs to miss a few school days or quarantine. Teachers are invaluable in asynchronous learning formats as they guide students through the material and help them understand the content. Incorporating asynchronous learning provides more opportunities and options for students to choose an educational model that works best for them.
---

Tune in to ask questions related to this Source article or other topics you've encountered lately.
Visit our NEW Community and start posting.
---
4. Gamification and Esports Have a Place in K–12
Considered one of the most effective engagement tools today, gamification is defined as using elements of gaming—like points, competition, and playing rules—to motivate and encourage engagement with a product or service. When applied to education, gamification methods can encourage active learning and increase attention span by providing students with an internal sense of achievement and positive reinforcement for their effort.
For example, students can earn "points" for completing tasks, or teachers can use team-building games to prepare as a class before a test. To avoid students becoming motivated just by rewards—extrinsic motivation—teachers can foster intrinsic motivation where students want to learn for the sake of learning itself. Instead of awards like a special snack or treat, teachers can give prizes like a field trip or book.
Esports is a virtual platform where teams are organized to participate in multiplayer video game competitions. Schools are starting their own esports programs as club alternatives for students who may not be interested in traditional sports. Individuals can obtain scholarships for college and university teams, and even advance to professional teams. But esports is not only about playing video games—students can join the team as organizers, content creators, or strategists as well. Esports school programs foster diversity and inclusion and promote student engagement.
5. Virtual Reality Is Accessible and Enriching
Virtual reality (VR) is not just reserved for the entertainment industry anymore—VR is becoming more common in K–12 classrooms as it provides many benefits and opportunities for students and teachers. Classes can explore relevant destinations and historical sites without leaving the classroom. Here are some advantages of virtual reality.
Allows students to learn through experience rather than just reading and writing.
Inspires imagination and creativity as students are "transported" out of the classroom.
Engages students in a new way and increases attention and retention capabilities.
Makes opportunities available to all students regardless of language, learning ability, age, or socio-economic background.
VR can be implemented in your school through apps, virtual reality kits which include headsets for each student, or through an immersive classroom where images are projected onto the walls of the room. VR can improve the learning experience and benefit all students.
Your programs set your school apart. Explore how to create and build programs that appeal to families and students and give them an experience they couldn't have at another private-independent school. To learn more about how ISM can help strengthen your school's academic program strategies, email schoolsuccess@isminc.com.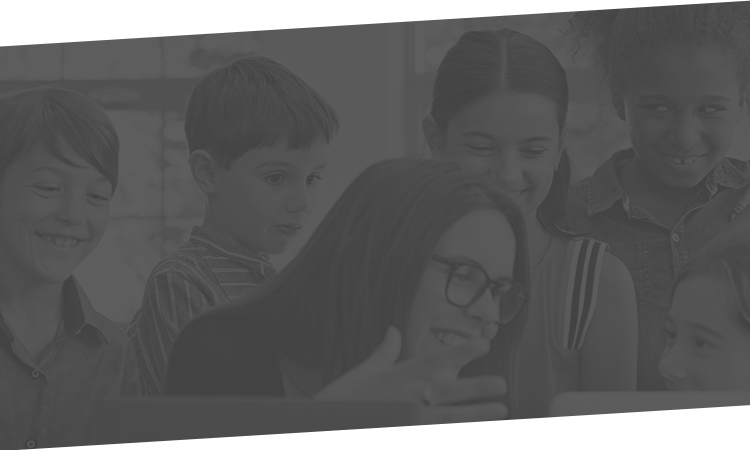 More Events
Student-Centered Scheduling Design

Register