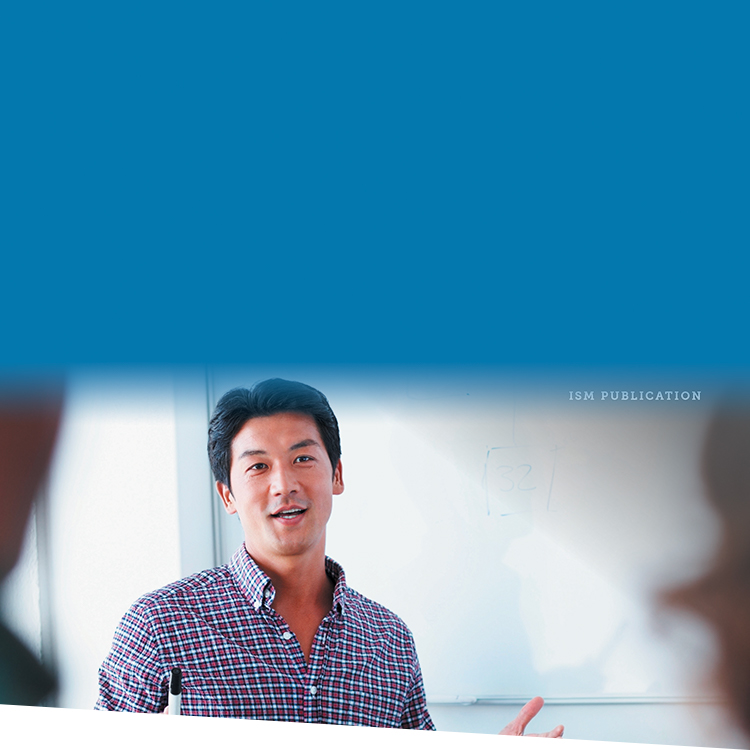 How do school administrators help faculty members develop their skills; teach with excellence; and enhance student performance, satisfaction, and enthusiasm?
This workbook is tailored for teachers looking to further develop their careers and improve their impact on their students. The guidance leads teachers through a self-directed analysis to develop stronger teacher-student, teacher-teacher, and teacher-administrator relationships. The book includes guidance on predictability and supportiveness, teachers as leaders, learned optimism, parenting, revisiting your academic roots, community assessments and responsibility, and much more.
"Predictability and supportiveness"—the paired set of critical classroom conditions and organizational ingredients—have been found in greatest strength in schools where teachers genuinely desire student success and work to elicit that success. This book is geared to help teachers achieve these goals.
A COVID-19 Update: ISM Books
Due to COVID-19 and circumstances beyond our control, book shipments will be delayed from our home office. We apologize for the inconvenience. Thank you for your patience during this time.

For more information, please visit our COVID-19 resources page.
Learn how, as a teacher, to:
Work with your School Head or supervising administrator to develop a predictable and supportive evaluation system 
Follow a self-assessment protocol that helps you obtain your professional goals
Build your success as you continue your professional development
Share strategies with other talented faculty members at your school
Maintain balance and harmony in your teaching career
Develop your leadership skills and applications
Overview 
Predictability and Supportiveness: The ISM Faculty Experience Matrix
Self-Directed Analysis (Part One)
Self-Directed Analysis (Part Two) 
Teachers as Leaders
Followship: Learned Optimism and True Grit
Anticipation and Renewal
Parenting—Home and School
Revisiting Your Academic Roots
Community: Assessments
Community: Responsibility
Review and Conclusion
APPENDIX A: ISM Faculty Experience Survey and Scoring Instructions 
APPENDIX B: ISM Student Experience Profile
APPENDIX C: ISM Faculty Culture Profile
"Faculty members are much more productive when receive clear communication, engagee in meaningful work, and have the distinct knowledge that they are cared about by their school leadership. Using the easy-to-follow steps that Teaching Excellence provides with your faculty ensures that they feel supported and encouraged in their professional growth. The book will prove to be a valuable tool in improving your school." 

Nathan Washer, Assistant Head of School
The Pine School, FL
"I became a teacher because I knew that every single child had the capability of being something wonderful, as long as there was someone who believed in them and inspired them. I became an administrator because I knew that these same students deserved to have every one of their teachers be a source of inspiration. For that to happen, great teachers need people who believe in and support them. Teaching Excellence encapsulates these feelings much more eloquently than I can, and provides clear and practical steps to help reinvigorate that original passion for teaching and create a new, meaningful pathway forward." 

Christianna Dakin, Curriculum Director 
Saltus Grammar School, Bermuda
"After reading Teaching Excellence, I have a sense of renewed purpose. I want to share this book with my level team, the rest of the staff, and the administration! If we used this book to reflect on our teaching practices, and really took to heart the 13 Characteristics of Teaching Excellence as identified by ISM's research, I have no doubt that the impact on student enthusiasm, performance, and satisfaction would be significantly positive, to say the least. If we embraced using Teaching Excellence as a staff, as part of a guide to our professional development, I think it'd be impossible to not feel better about the daily work we do. Every new and veteran teacher should have a copy of the book at their fingertips. If administrators want to see great things happening in their schools, then this is a great resource to help in getting there." 

Karen Backenstose, Teacher
The New School, PA
"Resulting from years of data-driven research that demonstrate how student success correlates to predictable and supportive school environments, ISM details 13 teaching characteristics. These characteristics allow teachers to assess their effectiveness as teacher leaders and hone their ability to move students to learned optimism. Practical examples of effective teaching and self-assessment tools allow teachers to reflect and grow. This workbook will prove beneficial to teachers at any stage of their teaching career, and administrators will find the Faculty Culture Profile a helpful tool to monitor their efforts in cultivating a predictable and supportive faculty culture." 

Jason Erb, Lower School Principal/Bible Teacher
Wesleyan School, GA