Create a flourishing school culture which encourages teacher growth and innovation, while providing predictability with a faculty evaluation system that holds faculty accountable with clear expectations for performance and professionalism. 
Comprehensive Faculty Development: A Guide to Attract, Retain, Develop, Reward, and Inspire is your road map to separating these processes. Use it to reframe the very structure that surrounds growth and evaluation systems and transform the way your school supports its faculty.
Transform your faculty growth and evaluation process. Encourage growth and simplify evaluation.
Download your first free chapter here:
A COVID-19 Update: ISM Books
Due to COVID-19 and circumstances beyond our control, book shipments will be delayed from our home office. We apologize for the inconvenience. Thank you for your patience during this time.

For more information, please visit our COVID-19 resources page.
Give Teachers the Tools to Thrive

By separating the key processes of growth and evaluation, schools encourage teachers to pursue research-based, innovative new approaches to teaching and learning.

Teachers are given room to innovate and inspire in the classroom—without fear of repercussion. Leaders can also ensure HR compliance through evaluation systems that keep teachers in line with your essential expectations for actions and behaviors.
Empower Teachers to Support Students

Provide ongoing, meaningful feedback for teacher growth, independent of an evaluation process. This:
Supports teachers in maintaining highly effective and authentic growth mindsets
Gives teachers peace of mind that the administration understands the job they're doing
Builds a culture of trust between teachers and administrators
Increase student performance, satisfaction, and enthusiasm within a flourishing faculty and school culture.
Support Your School's Long-Term Success

Help teachers understand that your school has their best interests in mind, making administrator feedback more valid and productive.
Provide predictability with an evaluation system that holds faculty accountable with clear expectations for performance and professionalism.
Ensure that these critical processes are given the valuable time and attention they deserve.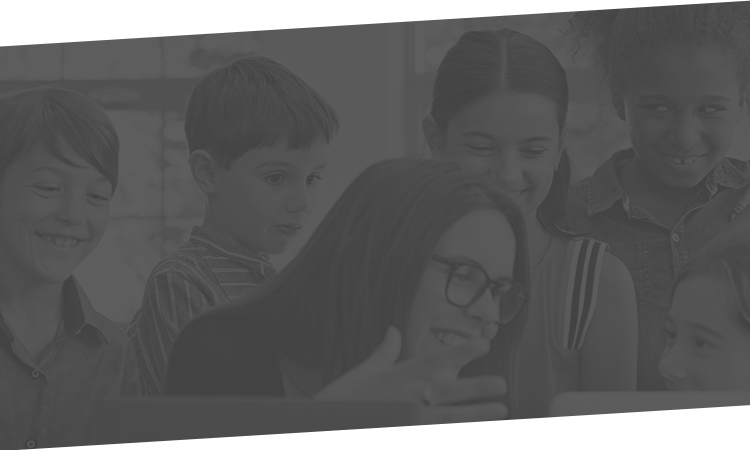 Learn how to:
Recognize the impact of faculty culture on the student experience
Develop concrete tools to assess school culture and foster positivity, collegiality, and professional growth among your teachers
Discuss student-centered approaches, systems, policies, and pedagogy with fellow academic administrators
Explore and create a growth and evaluation framework for faculty that ensures excellence
Make sound decisions concerning faculty hiring and induction, compensation, corrective action, and dismissal (when necessary)
The Differences Between Faculty Growth and Evaluation
Teaching Excellence: A Research-Based Workbook for Teachers
Get your teachers to start thinking about their own professional growth and renewal. This workbook leads teachers through a self-directed analysis to develop stronger teacher-student, teacher-teacher, and teacher-administrator relationships. They'll receive guidance on predictability and supportiveness, teachers as leaders, learned optimism, parenting, revisiting academic roots, community assessments and responsibility, and much more. Get the workbook here.
Research Background, Evolution, and What Is Needed Now 
The Comprehensive Faculty Evaluation Model: An Overview
Purpose and Outcome Statements 
Mission-Based Onboarding: The Hiring Process 
Mission-Based Onboarding: Orientation and Induction 
Orienting to a New Approach to Growth and Evaluation 
The Growth and Renewal Cycle 
The Evaluation Cycle 
Corrective Action and Selective Retention 
Compensation 
Assessment of the School's Faculty Culture, Readiness for Implementation, and Implementation Outcomes
Steps to Implementing a New Teacher Evaluation Process 
APPENDIX A: Legal Background and Compliance Issues
APPENDIX B: Faculty Growth Plan Template
APPENDIX C: Faculty Evaluation: Sample Review Form
APPENDIX D: Sample Correction Action Form
"I wish I had more years left in my career to guide others with CFD and help them see the results. This road map to continuous improvements is truly a gift to the profession." 

Daniel McDonough, Headmaster
Portsmouth Abbey School, RI
"Comprehensive Faculty Development provides practical guidance and model policies for independent school leaders to implement tomorrow in their school communities. Thank you for outlining how to develop mission-driven faculty development procedures from the hiring to termination process while providing realistic scenarios that all administrators face." 

Adrienne Fourgette, High School Principal
Nardin Academy, NY
"Our primary role as school leaders is to facilitate an environment where students are academically challenged and engaged by inspiring teachers. Comprehensive Faculty Development outlines, in detail, a plan that enables leaders to put all the elements in place to achieve that primary aim. This framework is a must read for any school leader and should be required reading for those who have the enviable task of leading a group of faculty members." 

Nathan Washer, Head of School
Wichita Collegiate School, KS
"This book offers a well-informed look at how traditional, top-down evaluation actually thwarts teacher growth. Independently operated public charter schools are ideally positioned to build a different school culture—one that values teachers as professionals who are intrinsically motivated to direct their own growth while forming trusting relationships with colleagues who are empowered to support them. Comprehensive Faculty Development's growth and renewal paradigm keeps teachers inspired, and it also addresses that "hard-to-crack nut" of relatively flat organizational structures in schools where teacher leadership opportunities are scarce. Charter school communities will find this approach congruent with their missions, which often include site-based management, shared decision-making, and authentic 'ownership' of the education process—a 'win-win' with teacher and, ultimately, student performance being maximized." 
Gregory Meece, School Director
Newark Charter School, DE
Hathaway Brown School, OH
This is the framework I've been waiting for.
It pulls together and clearly articulates all of the aspects of bringing new faculty into the community and ensuring their ongoing success. This student-centered framework is supported by ISM's trademark, rigorous research and communicated in a practical, accessible manner.
Sheri Homany, Associate Head of School
Episcopal Collegiate School, AR
A well-developed and thoughtful approach to faculty development.
By separating the growth and evaluation components found in traditional faculty development programs, teachers feel free to learn and grow, and are more willing to take risks in the classroom. Student experiences are enriched and teacher morale improves when teachers feel supported to try new approaches.
Jo Stoltz, Academic Dean
Flintridge Preparatory School, CA
Refreshing and eminently doable!
Anyone who works with faculty should keep this invaluable framework close at hand. You will want to jump into creating or refining your school's framework for growth.
Sarah Cooper, Dean of Studies