Date(s): ●
Time: 11:00am ET -
Your Development Committee is a critical link between the Board's strategic goals and the philanthropic efforts of your school. Since most Strategic Plans contain the need for soft (gift) income to underwrite parts of the Plan, the Development Committee plays a pivotal role in the yearly work of your Board. Consequently, the committee must focus on strategic items, rather than being bogged down in everyday operational fundraising issues.
This online workshop empowers your school to create a Development Committee that supports an effective partnership between the Board, the school's professional administrative staff, and donors and prospects. The result is a Board that can robustly support your development efforts for the benefit of your students.
Has your Board struggled to create a Development Committee?
Is there uncertainty about who should serve on this Committee?
Are you finding it hard to create Development Committee meeting agendas that help you engage volunteers and further the goals of the Board?
Do you wish your Development Committee had more strategic meetings, rather than just hearing reports from fundraising chairs or becoming involved in day-to-day operational decisions?
Are you looking for guidance on the role of the Development Committee in initiatives outlined in the Strategic Plan, such as a Capital Campaign?
Do you feel the Development Committee constantly falls into hidden traps that hamper its work?
A strategic Board relies on its committees to address strategic plan goals. This online workshop assists you in identifying the right people for the Development Committee, defining the committee's roles and responsibilities, determining how to construct a strategic annual agenda, and identifying the right (and wrong) ways to use the committee through case studies.
You will learn how to:
discern the role of the School Head, Development Committee Chair, Board Chair and Development Director in supporting development programs;
define the profile and responsibilities of your Development Committee;
recruit the best people for your committee;
construct a yearly agenda that strengthens your Development Committee's strategic role;
use the four types of meeting agenda items—reports, strategic items, donor/prospect cultivation, and idea generation—to ensure each Development Committee meeting is effective;
retain the focus of the committee on long-term development strategies, rather than short-term operational details; and
support the Board in meeting its fundraising aspirations.
This online workshop also examines case studies that highlight the importance of an effective Development Committee. You'll explore real-life scenarios and the role that the Development Committee played in supporting or hampering the outcomes.
After this online workshop, you'll be:
able to explain the role of a strategic Board in development;
prepared to support a dynamic Development Committee;
confident that you've put the right people "on the bus;"
ready to create a plan that helps you avoid current events discussions and endless reports;
able to plan for committee meetings that empower rich, strategic discussions; and
confident that the Development Committee is doing its job as an effective partner in the school's philanthropic effort so that everyone—especially your students—wins!
This online workshop is for:
Development Directors, Development Committee Chairs and members, and Board Chairs.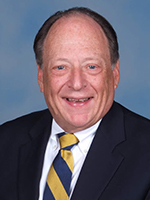 Michael Christopher, IAP-L
ISM Consultant 
Expertise
Michael shares his expertise in building comprehensive development programs from the ground up. He believes a successful development program has solid operations, strong annual funds, proactive constituent cultivation, and robust communication and marketing programs.
Current Role
As a member of ISM's Advancement Team, Michael:
Serves on the ISM Advancement Academy faculty
Acts as a member of the ISM Summer Institute faculty
Authors and co-authors articles for ISM publications, including Ideas & Perspectives
Presents national education conferences, including CASE-NAIS, APC, ISAS, NAIS, and NAES
Assists schools with development, planning, governance, and school identity as an ISM Consultant
He holds the Leader Certification through ISM's International Advancement Program (IAP−L) .
Prior Experience
Michael previously served as the Assistant Headmaster for Development at Lausanne Collegiate School in Memphis, Tennessee, a PK–12 International Baccalaureate World School of 860 students.
At Lausanne, Michael rebuilt the development program, oversaw development of alumni programs, built planned giving offerings, instituted a major gifts effort, and ran two capital campaigns. In doing so, he restructured the staff, created a culture of philanthropy within a highly diverse community, and supported the Board with three major strategic planning efforts.
Michael oversaw the incorporation and serves on the Board of Lausanne Learning, Inc., a non-profit educational services organization that supports the financial aid programs at Lausanne Collegiate School.
Michael has served as the Director of Development at Greensboro Day School and Holland Hall School in Tulsa, OK. He started his career in school advancement at the St. Louis Conservatory of Music, where he was Associate Dean for 15 years.
Education
He has a master's degree from the University of Iowa and a bachelor's degree in music from Cornell College (IA).
This is a distance learning event.
How it works:
Synchronous learning will be held from 11 a.m.—12:30 p.m. and 2—3:30 p.m. Eastern Time, unless otherwise noted by your instructor, for the duration of the workshop dates posted.
The rest of the time will be flexible for independent work, connecting with peers, and group learning.
See the full schedule here. All sessions subject to change.
This workshop will deliver the same high-quality learning and takeaways you expect from an ISM workshop. 
This workshop will be held virtually.
You'll receive login information after you register. 
Frequently Asked Questions
How will ISM communicate workshop information with me?
It is essential that your school approves the following email addresses from ISM:
workshops@isminc.com
marie@isminc.com
You will be receiving all communication—including your confirmation email and access to your workshop's Google Drive account—from these e-mails.
What does my registration fee include?
All workshop materials are included.
Event Confirmation and Cancellation Policy
We take the health and safety of our school leaders seriously.
In an abundance of caution and to protect the health of all participants, ISM will hold only distance learning events until further notice.
Should ISM cancel an event, we ensure a 100% money-back guarantee for all registrants—so you can buy with confidence. You can feel free to direct any questions to workshops@isminc.com.
Confirmation and Cancellation Policy
Tuition Payment and Cancellation Policy for ISM's Professional Development Events
Tuition must be paid in full 10 business days prior to the start date of the event. An attendee with a balance due on the start date will be denied entrance to the program until the balance is paid in full.
Cancellation requests must be made in writing by emailing workshops@isminc.com, faxing to 302-656-0647, or mailing to: Event Experience Manager, ISM, 2207 Concord Pike, #417 Wilmington, DE, 19803.
Cancellations received more than 15 business days prior to the start date of the program will be fully refunded. Gold Dollars will also be fully refunded.
Cancellations received less than 15 business days prior to the start date of the program will not be refunded.
Non-payment of tuition or no-show to the event does not constitute a cancellation. Full tuition will be due and payable.
The Substitution Option and Wallet Option
If a member of your team can no longer attend a workshop for which they have registered and it is past the cancellation window, your school has two options to avoid penalty. Schools may also exercise these options at any time for cancellations.
The school may substitute another employee.
The school may bank the funds for a future ISM registration. These funds must be applied to a professional development event within one year from the start date of the original workshop. After one year, the funds will be forfeited. To use banked funds, please call the Event Experience Manager at 302-656-4944 x152.
*We DO NOT accept enrollments from consultants.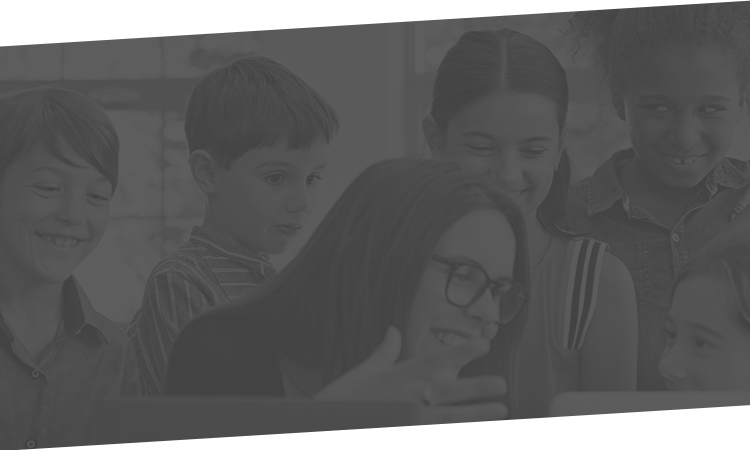 Our Guarantee
ISM believes in providing quality and excellence in all of our events and in ensuring the satisfaction of everyone who attends. Nearly 100% of our participants say they would recommend our events to their colleagues. If you are not satisfied with your event for any reason, ISM will credit the fee you paid toward another similarly priced workshop or will refund it.
If you have any questions, click below to send us an email.