Gain vital insight to help you create a more inclusive environment for parents, students, and employees
Movements demanding equality and inclusion have swelled across the United States. Black@ Instagrams, directed at school employees or culture, call on schools to take thoughtful action. Your school must respond clearly and authentically to the cacophony of voices of students, parents, and employees aching to be heard and acknowledged.
You might ask:
  Has our school hurt some members of our community, even unintentionally?
  How do we ensure our parents, students, and employees feel seen, heard, and valued?

  How do we foster a climate that's inclusive of everyone?

  How do we prove that we take claims seriously, and are dedicated to creating positive change?

Get data-driven insight with our new Inclusion Survey Bundle.
ISM, a leader in private school surveys, asks the right questions to collect critical data from your constituents, guiding your path toward a more inclusive community.

Student Surveys
Better understand to what extent children grades in 6–12 have felt included in your classrooms and within your school community.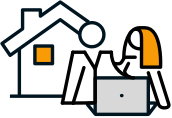 Parent Surveys
Discover how your parents perceive their children's experiences, as well as their family's interactions with your school.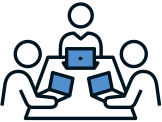 Employee Surveys
See how your faculty and staff rate their own time in your school and how they describe the student experience. This information will provide insight about your school's overall atmosphere.

Alumni Surveys
This optional element helps you examine the experiences of recent and long-time graduates when it comes to diversity, equity, and inclusion. 
With these surveys, your school:
Illustrates Intent to Create Change
People are hungry for institutions to recognize the need for change. This survey bundle indicates that your school takes your community's wants and needs seriously.
Gains Honest Feedback
Because this survey bundle is administered by a third party, your community members can feel confident in sharing their true feelings without being identified.
Invests in Your Culture
School leaders must commit to understanding—before reacting and replying. Listen to your community and acknowledge their experience without judgment.
Can Define Next Steps
With data in hand, you can make informed decisions and craft an action plan designed to create real, lasting change on your campus and within your community.



Unique questions for parents, students, employees, and alumni

Data-driven insight to guide future professional development and community work

Crosstabs to better understand demographic data (applicable for the Deluxe option)

60- or 90-minute consultation with an ISM consultant to discuss your results
Choose Your Bundle

$2,850
Standard
Student Survey for Grades 6–12
Parent Survey
Employee Survey
Alumni Survey (optional)
+
Four open-ended questions of your choosing in each survey
+
​A 30-minute pre-survey consultation to analyze your needs
+
​A 30-minute post-survey consultation with an ISM Consultant to discuss your results

$3,750
Deluxe
Student Survey for Grades 6–12
Parent Survey
Employee Survey
Alumni Survey (optional)
+
Four open-ended questions of your choosing in each survey
+
​A 30-minute pre-survey consultation to analyze your needs
+
Crosstabs (to better understand your survey data by demographic)
​A 60-minute post-survey consultation with an ISM Consultant to discuss your results